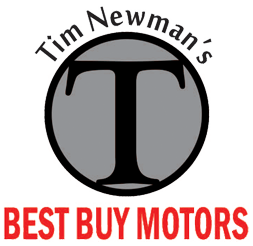 Nov 17, 2022,
Cheryl Lopez
Aug 9, 2022,
Krista Zwiesler
"
Dave and Tim are the best!! First 2 trucks didn't work out but Dave called the next day with our perfect truck! They go way above and beyond what any other dealer would do and they made sure we were happy with our purchase. We love these guys!!
"
Wasn't expecting to drive as far as I did for a truck but am glad I did. You absolutely have to check out their inventory in person. Super clean vehicles on lot and quality staff. Totally stress free transaction with shoutout to my sales rep. Thanks Bobbi!
Jun 5, 2022,
Anthony Skipworth
"
Non pushy, down to earth and informative and helpful.
Apr 17, 2022,
Julie Mckenzie
"
Everyone that works there was wonderful . I have only had my suv for 2 days . But I made a good Decision. Than you so much !!
Apr 9, 2022,
Timothy Walker
"
Dave Shiflett was great to work with
Feb 16, 2022,
Merritt Davis McClarren
"
Tim and Dave, thank you for everything youve done. you have gone above and beyond to get us the perfect car for us. Thank you for being such amazing people. we will 100% be back when its time for another car
Feb 16, 2022,
Merritt McClarren
"
Tim and Dave went above and beyond what any dealership has ever done, to make sure we were 100% happy with our car. When the first car we purchased, didnt work out for us, they did everything they could to get us a car that would be perfect. I want to shout their names from the mountains. If you need a car, go to them, 100% trustworthy and amazing. Thank you. We will be coming back, without a doubt.
"
Highly recommend them ! Awesome people to work with. Easy to deal with and very fair.
Jun 15, 2021,
John Little
Jun 7, 2021,
Alan Ferguson
Jun 4, 2021,
John Welling
"
We purchased a car from Tim 4 years ago and it was the most stress auto purchase y wife and I have ever made. You get the sense that Tim just wants to do what is best for you. He sheds insight into the auto market that helps you make good financial decisions even if it means he loses a sale. We went back to him recently and were treated like returning family and as a result of our discussions with Tim we decided to repair the car we had instead of purchasing another vehicle. If you want to make your auto purchase experience like being with family you need to see Tim. Thanks Tim for all of your help. John and Lori
"
Great customer service +18O56O854O6 NO NONSENSE and GREAT ASSISTANCE!!!
Feb 27, 2021,
Krista Zwiesler
"
These people are the best!! They really care about the customer and want to see you leave happy!
Dec 16, 2020,
michael gruber
"
I love the car. I think I might have made a mistake not getting extended warranty but I do love car.
Oct 10, 2020,
Jade Rhoads
"
Great experience and customer service! I would definitely recommend buying your next vehicle at Tim Newman's!
Sep 19, 2020,
Melissa Jenkins
"
ABSOLUTELY awesome place! The men who work here are VERY friendly and work with you to get you into something you like and you can afford! Definitely recommend them!!
Aug 29, 2020,
Brett Vogler
"
Great staff and great prices! Definitely will be shopping again in the future.
Jun 13, 2020,
Terry Stires
"
My wife and I, were very satisfied with this dealership. The hour drive was well worth it. Hospitality and professionalism was outstanding. Thank you Tim and Bobbie.
May 22, 2020,
Christian "CLCTech" Cook
"
They go above and beyond to get you in a car, no matter your situation😀
"
Good place reasonable prices
Mar 18, 2020,
Trish Adams
"
very friendly & knowledgeable
Nov 24, 2019,
Sandy Munyan
"
Great caring people , and great selection of vehicles
Nov 18, 2019,
Canaan Wooton
"
Bought two cars from this business. Good customer service, friendly employees, and good prices on good vehicles.
Sep 18, 2019,
Cody Wilson
Jul 13, 2019,
Floyd Lowman
"
Good place to buy used car's
Powered by
Dealer Car Search
Disclosure
The reviews displayed may or may not be a complete set. Reviews may be removed if they:
i. Are abusive. An abusive review or comment is one that makes personal attacks, threatens, or harasses others, or uses profanity.
ii. Violate privacy. Reviews that mention specific names of individuals or personal information in a manner that is inappropriate and/or unrelated to the performance of the service rendered are subject to removal.
iii. Are not from a current customer.
iv. Contain material falsehoods.
v. Are deemed inappropriate.
To encourage all feedback, positive or otherwise, an equal incentive for reviews, regardless of rating, may have been provided to the reviewer.
Google reviews provided via APIs https://www.google.com/+/policy/embedded-content.html
Facebook reviews provided via APIs https://developers.facebook.com/
Customer Testimonials for Best Buy Motors